Colombia, a country that has grown dramatically in the last three decades has become one of the most sought-after destinations for expats around the world. Located at the northern tip of South America surrounded by both the Pacific and Atlantic ocean, makes the country one of the most easily accessible locations to travel from the U.S., Canada, and Europe.

It's easy to get thrown away by the excess of the media and the inaccurate depiction of what has been occurring for the past few weeks in our country, yet Colombia stands out with a projected GDP growth of 7.6% in 2021, according to the OECD, which is 3rd among all the entire G20, an extremely positive and promising rate for a developing economy. For a little perspective, according to the same report, the UK's projected GDP growth is 7.2%, and in the case of the United States of America, that's 6.9%. In other words, despite the current temporary socio-political condition, the prospects of unparalleled prosperity and economic growth are evident.
We also have one of the most biodiverse countries in the world, which allows visitors to experience all types of unique locations (deserts, beaches, moorlands, etc). Birding, for example, has also become a popular activity among visitors given that our nation has the highest number of birds recorded worldwide. There are lots of species, from extravagantly plumaged parrots to elusive antpittas.
Living in Colombia is a unique experience that allows you to develop a particular lifestyle to fit all of your needs. Due to our variety of climates, cities, cultures, cuisine, etc., you can choose exactly what you want and move to a particular region that matches what you are looking for.
REASONS TO CONSIDER LIVING IN COLOMBIA?
1. Our people: Colombians are kind people that love being in touch with foreigners and learning from them. Unlike many other cultures around the world, here we welcome foreigners and are eager to learn more from their own culture and background. You may be surprised at how warm we are. Making friends and finding people to develop meaningful connections with is a lot easier than in other places. We are social and we genuinely enjoy getting to know people from other places.
2. The Culture and Landscapes: As we briefly mentioned already, Colombia has one of the richest cultural landscapes of any nation. If you happen to enjoy festivities, this may be the perfect country for you. We have several festivals across the nation that are astounding, unique, and a lot of fun. Also, our diverse cities in all types of climates allow visitors to move around and discover new places constantly. You could visit our amazing dune beaches in La Guajira, our extremely biodiverse Amazon region, or discover our metropolitan life in Bogota (one of the most important cities for investors in LATAM) and Medellin (the second largest city with perfect weather).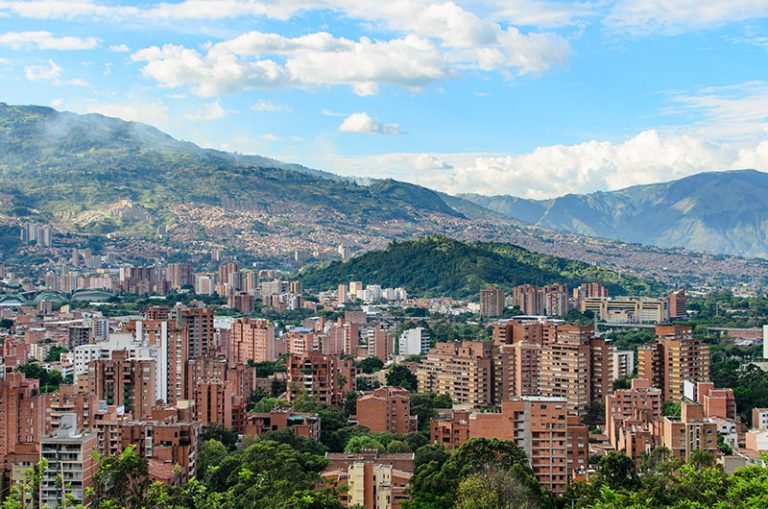 3. The Healthcare System: Colombia's health system ranks #22 out of the 191 countries according to the World Health Organization (WHO). That is much higher than the United States of America, which is quite surprising for most expats moving to our country. Foreigners are eligible for the national public health insurance plan once they become residents and have a valid cédula (national ID card). Furthermore, there are no limitations due to age or pre-existing conditions (which are covered after an elimination period). Finally, if you are looking for a more specialized and private health service there are premium options available at relatively low rates (up to USD $100 per month)
.
4. Cost of life: For most foreigners that move to Colombia one of the most shocking initial impressions is the currency exchange. Having dollars, pounds, or euros and moving to Colombia is fantastic because you will be able to invest, live, and enjoy life without paying as much as in other places. In some cases, like health, costs can drop to as low as a quarter of what foreigners are used to pay abroad. Plus, given your financial position and strength, you will have the chance to support and develop businesses that add value to the country, support our economy, and provide jobs for our people.
5. A slower-paced lifestyle: Most developed economies tend to overvalue fast-paced lifestyles in which work/life balance is nearly impossible. In Colombia, although people do work very hard, there is a strong desire to live a balanced and healthy lifestyle. People tend to spend their weekends doing activities they enjoy or visiting their families. If you come from an entrepreneurial and hyper-active business setting, the slower pace we manage in our country will definitely feel like a blessing.
WHERE TO LIVE IN COLOMBIA?
In our experience at Gutierrez Group, Medellin is the city most foreigners prefer to live in once they make a decision to move to Colombia. Other great cities such as Bogota (the capital city), Cali or Cartagena are also great destinations but most expats are drawn to Medellin due to its unique weather conditions and culture.
Medellin, also known as "The City of the Eternal Spring", has one of the most pleasant weathers of our enchanting country all year long. Modern metrocables link the city to surrounding barrios and offer views of the Aburrá Valley below. Several tech hubs across all industries (fintech, ecotech, martech, etc.) are booming and becoming a symbol of the city. Sculptures by Fernando Botero, one of the country's most famous artists, decorate downtown's Botero Plaza, while the Museo de Antioquia displays more of the Colombian artist's work. It is, in a nutshell, a place with tremendous cultural richness and innovation.
"Paisa" culture, predominant in the region, is a lifestyle that values service and a good life above all things. You will be surprised at how kind and accommodating people are in the region. Finally, being the second-largest city in our country, with lots of cultural centers, restaurants, kind and candid people, and a solid infrastructure and urban design, it has become an ideal retirement destination.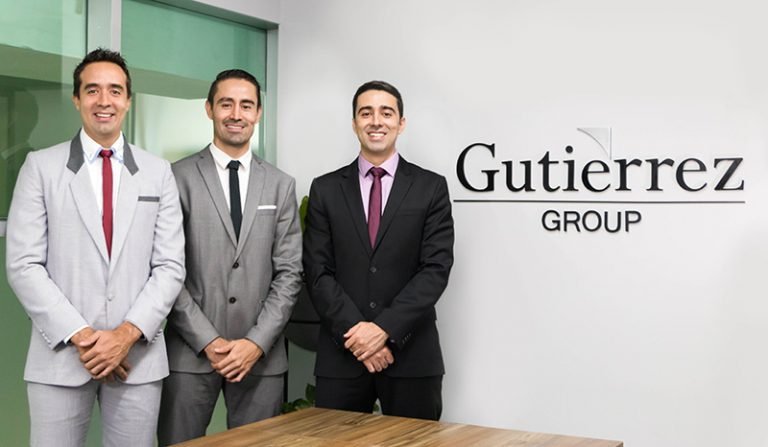 At Gutierrez Group, we dedicate our time, care and attention to help our clients and make sure we can become a one-stop shop in order to eliminate the anxiety that normally comes with discovering a new country. In other words, more than a traditional company, we are experts at making sure that your relocation, investment or compliance needs are all being met.
We have over 10 years of experience helping high-end clients restart their life in our amazing country. Our impeccable record and continuous growth with the highest standards set us apart from our competitors. You are moments away from starting a new chapter of your life, surrounded by a team of experts to make sure you live the life you deserve once you get here.
Please do not hesitate to contact us if you need any additional help or if you have any further questions.
Welcome to your Colombian family.

Create an account at our firm by filling our KYC form
Check out our portfolio and look at opportunities to invest
Open your bank account in Colombia (we'll help you)
Send funds to Colombia and become an investor