On the Brink of a Worldwide Shift,
We are in the Right Place at the Right Time
Entering the final quarter of 2021, as we reflect on the past year, we want to share our excitement looking forward to 2022. Emerging from the pandemic with Colombia's economy rebounding, it's the perfect time to review our achievements, set future goals, and pursue new paths of progress and profit.
We have always believed our Colombian Timber projects are some of the most important investment ventures available. As part of our stewardship, we are keeping a close eye on the worldwide efforts to address climate change in light of the increase in wildfires, hurricanes, drought, flooding, air pollution, and other environmental concerns. Our world is facing a critical deadline and we are poised to be part of the solution.
It's time to share two very important announcements…
1) Our Colombian Timber VII Project is Closing Soon
Forestry is one of the best ways to help improve air and soil quality. We recognized the importance of this concept years ago when we launched our first Colombian Timber project (CT I) and offered a unique crowdfunded opportunity to our initial investors.
After several successful Colombian Timber offerings, we recently launched Colombian Timber VII with a new structure, longer potential investment term, and higher overall profits. If you appreciate the benefits of timber production and are considering a timber investment, don't delay because…Colombian Timber VII Will Be Our Last Crowdfunded Opportunity
We are proud of the innovative and impactful projects we have initiated in Colombia's Vichada region. Our efforts have turned underutilized land into thriving forestry projects, employed local workers, and provided an eco-friendly opportunity for our investors who stand to receive substantial profits from each of our Colombian Timber projects.
Each CT project has taught us new and wonderful lessons and helped us change our approach to future timber investments. As a result, CT VII offers new investment benefits including different tree species, a modified investment term, and a generous payment plan.
Because this is the last crowdfunded timber project we will ever offer, this is your last chance to be a part of the Colombian Timber legacy. The current offer expires at the end of 2021 so if any shares of CT VII remain in January, the price will be higher.
 2) Our Visionary Plan Leads to a New World of Opportunity
From the start, we have incorporated several eco-friendly benefits into each CT project to diversify potential investment returns beyond timber harvest. In the beginning, we didn't realize how important that decision would become in a very short time.
We invested the necessary time, effort, and money to obtain The Gold Standard for Premium Quality Carbon Credits certification. As it turns out, our visionary decision to get carbon credit certified has opened doors we never expected. As a result, we are excited to share a sneak peek at the new opportunities and ground-breaking strategies we have been working on for the past several months.
Colombian Timber Investors Have an Inside Track
We have been carefully following the international news about how carbon emissions impact our world. The current shift in international environmental policies is causing many world governments to consider drastic changes in a short amount of time to reduce the growing carbon impact.
Companies that produce large amounts of carbon must now create and comply with emission pledges based upon the Paris Agreement that suggests a 10% reduction by 2030 and net-zero conditions by 2050. As a result, experts are predicting carbon credits will become a viable solution for the fight against climate change.
In recent big news: a major corporate player bought 80,000 hectares of forested land in Chile's Forestal Arauco area for an estimated US$385,000,000. Since all of our crowdfunded timber projects are Gold Standard certified for carbon credit sales, our pre-certified timber projects immediately become very attractive to many large companies worldwide.
We expect to have more good news after the COP26 Climate Summit at the end of 2021 when the world's most powerful countries will gather to determine what actions are needed to meet environmental goals.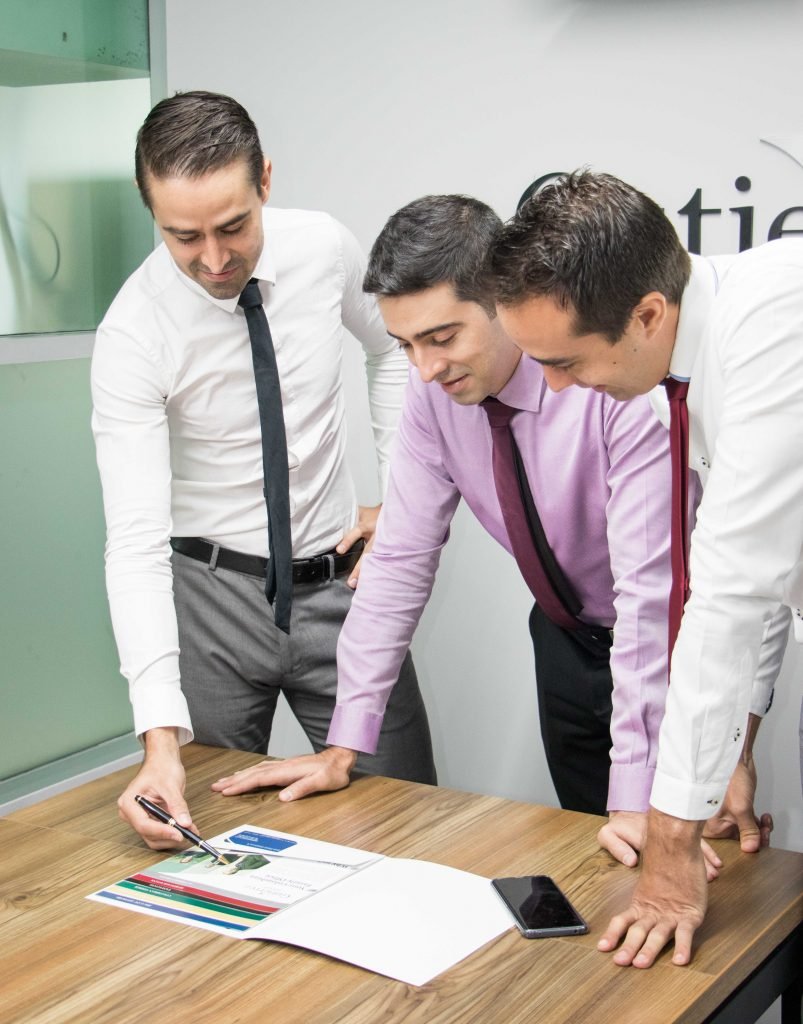 The Future Looks Bright
At Gutierrez Group, we are pursuing conversations with international players to develop new opportunities that will:
Provide worldwide benefits
Improve Colombia's environment
Reduce investment risk including fewer uncertainties, and
Provide better overall cash flow.
 Stay Tuned For An Exciting Announcement in the Next Few Months…
The Gutierrez Group team is excited about what the future holds for you—our investor and friend. We appreciate your loyalty and we are working hard to achieve the best outcomes now, and find the best investment opportunities for the future.
Become one of the last investors to participate in Colombian Timber VII, our final crowdfunded timber project, and reap the benefits of a great return on your investment while improving our world's environment. This is your last chance to be a part of this worthwhile project at the original offering price, so don't delay.
Contact Felipe Gutierrez today to learn more about this final opportunity that won't last long. And be sure to watch for our upcoming newsletters to learn about our exciting future plans. We look forward to serving your investment and legal needs here in Colombia and internationally.
Let's finish 2021 strong together.
The Gutierrez Group ~ Your Colombian Family Office