Hi,
Thank you for signing up for our newsletter. At Gutierrez Group, we are excited to reach out to our friends and family and share some of the things we have learned in over ten years managing investment portfolios with our select clients.
In this newsletter, we want to share with all our friends and family some of the reasons why you should definitely visit Medellin. You will also find a couple of the amazing properties we have at your disposal, and, finally, we will show you how we can become your ideal ally to help you manage all your properties. 
Table of Contents:
1. Why should you visit Medellin?
2. Where to Stay in Medellin?
3. Are you looking for a Property Manager? We can help you!
"It's ludicrous this place exists and everybody doesn't want to live here"
Anthony Bourdain.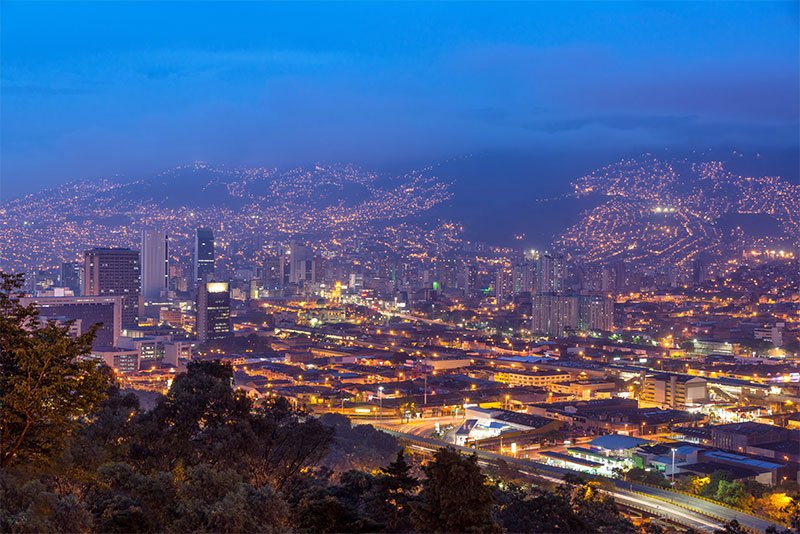 Why should you visit Medellin?
Medellin, commonly known as, "La Ciudad de la Eterna Primavera" or "City of the Eternal Spring", is one of the hidden gems of Latin America you must visit at least once in your lifetime. A city with pleasant weather, kind and candid citizens, high-end tech hubs, world-class restaurants, and a mesmerizing cultural heritage makes Medellin one of the most remarkable places to visit in Colombia.
At Gutierrez Group, we have invested our time and attention to create the best stays for our clients, and we have taken a step further to make sure we become your one-stop shop as soon as you land in our enchanting city. We want to make sure your stay in Medellin is perfect. And, we are excited to announce that as of June 8, 2021, Colombia will NO longer require international travelers (vaccinated or not) to present a COVID test on entry.
If you are already vaccinated, this may be one of the most ideal times to visit our country. You will get to experience an economy that is in full recovery after turmoil. For the most part, all restrictions on daily life in Medellin have now been eliminated declaring a "return to normal", meaning you can do everything this marvelous city has to offer. Please don´t forget to bring your face mask. You will still need it here.
As fellow travelers, we know that renting a place that meets all your expectations can't be 100% guaranteed through traditional booking methods. We have had the misfortune to come across the problems that occur with standardized and impersonal booking experiences. It may be something small such as the shower not having hot water available, but, on some occasions, the pictures and advertisement of the place or the hotel room you rented online can radically differ from what you get once you are there.
You may be looking for a quiet place, and you get a hotel room next to a bar. Or, you may be looking for an entire place, with all necessary utilities and facilities, and once you get there, you find out the apartment doesn't have any cutlery or dishes. These are hypothetical examples, but having the discomfort of renting the wrong place is more common than you may think.
Where to Stay in Medellin?
At Gutierrez Group, we do everything to make sure that all our prestigious clients have the experience they deserve. Our company prides itself in:
High-quality and personalized service. We listen to your needs and meet your expectations. No excuses.
End-to-end experience: We go above and beyond to make sure we tailor your traveling experience just like you want it.
24/7: You will always have someone to reach out to if you have any requests or emergencies.
Specialized Tours: We can help you create the perfect tour so that you take full advantage of your time in Medellin.
Local Experts with World-Class Experience: We hire the best local experts who deeply understand the city. And, we train them and make sure they are aware of international customs and preferences.
We do it right. We are your Colombian family, and we will always do our best to guarantee your experience is flawless (We are Super Hosts on Airbnb).
Now that you know who we are and why we are different, here are some of our renting options you can choose from.
Manila House
Located in the trendy and calm neighborhood of Manila, in upscale Poblado, Manila House is your home away from home. Each turn-key suite boasts state-of-the-art amenities, a full kitchen, and open, airy rooms. Most bedrooms also have full, en-suite bathrooms for ultimate privacy. A few steps from your front door you'll find tempting restaurants, designer boutiques, and outdoor cafes surrounded by lush greenery.
Check out and book this property here
3450 Living
3450 Living is easy to spot among the trees in Laureles. Designed like the bow of a ship, the angular combination of glass, brick, black metal, and concrete is conveniently located in one of Medellin's most prestigious neighborhoods. The relaxed atmosphere is perfect for young professionals, students, couples, digital nomads, or friends looking for a cost-effective space in a prime location. Four floors of modern-chic apartments feature expansive valley views from the balconies. Residents also have access to the rooftop social area with a jacuzzi.
Check out and book this property here
Meridiano
Located in the heart of Medellín's trendy Provenza neighborhood, Meridiano offers edgy, avant-garde accommodations guaranteed to make your stay in Medellín's most exclusive location unforgettable. The project was designed by the trendiest architect in Colombia, if you're looking for a SoHo vibe in a garden setting, this is the place for you.
Check out and book this property here
"Finding a home away from home is the best traveling experience. We make sure all of our select clients experience Medellin on their own terms, with everything they need." says Ana Estrada, our Property Management Director.
Are you looking for a Property Manager? We can help you!
We invite you to consider our Property Management Service. Our team takes care of both the projects developed by our own group, as well as our clients' furnished rental properties, with unparalleled levels of excellency, transparency and responsiveness. We currently operate more than 35 furnished and expertly designed apartments in Medellin, where our group's headquarters are located, and Cartagena, Colombia's most touristic city.
Why choose us as your property managers?
We are professional legal advisors.
End-to-end service. We will walk you through the entire process.

Preoperative advisors will explain all the nuances of the process.
You will have the opportunity to discuss face-to-face all your options and questions with our property managers.
A personal account executive will be assigned to you to make sure everything runs as smoothly as possible.

We will provide financial projections for you to make the best decisions possible.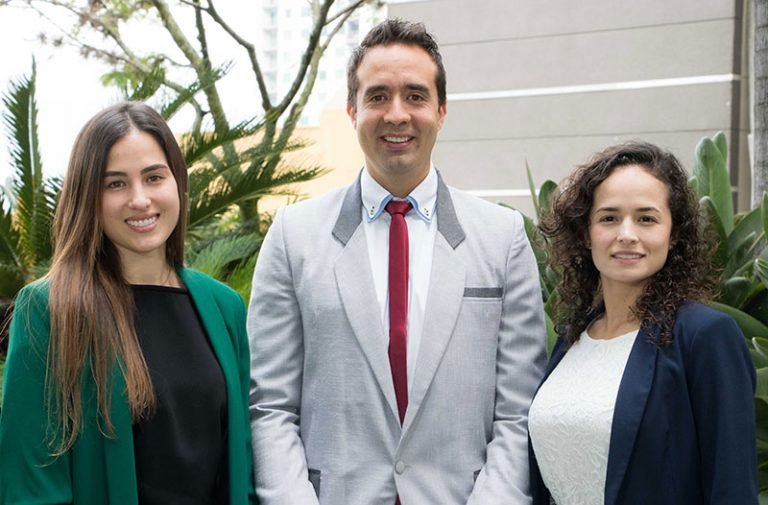 By having a steady and well designed process we make sure all our clients are able to reach their financial goals by simplifying the property management process.
Please do not hesitate to contact me if you need any additional help or if you have any further questions.
Welcome to your Colombian family.
aestrada@gutierrezgroup.com.co
Property Management Director.
Gutierrez Group

Create an account at our firm by filling our KYC form
Check out our portfolio and look at opportunities to invest
Open your bank account in Colombia (we'll help you)
Send funds to Colombia and become an investor